Frans Boekkooi – Higher education
Life beats down and crushes the soul and art reminds you that you have one. ~Stella Adler
I love art. Especially oils. South African art above all. Landscapes, abstract, sculptures, mixed media – but people, faces and children always find my attention.
Pieter van der Westhuizen – Solitude
There is something very therapeutic in staring into a painting and wondering what the story behind the detail is – or what prompted the expression on on the child's face so meticulously rendered. Is the final work a reflection of something seen or something experienced? What if that
Frans Claerhout – 11
To me a good artwork is one which captivates your own imagination as it would the artist who created it. Drawing you closer in until you realise that it really is very personal, and that your interpretation will never be the same as the next persons. Every interaction with the art is unique.
which you love most about the picture is the most conjured part of the illusion?
Amos Langdown – After the catch
My most visited art site is www.SouthAfricanArtists.com where I can lose myself for an entire weekend 'window shopping' and reading up on artists bios. I have also purchased a number of pieces from this site and can vouch for their reliability, service and quality.
I want my art to be a visual story of my life, not as it is, but if there was a parallel universe then this would be it. So I collect art that tells the story of where I've lived in South Africa (and now my husbands' story too). Each piece is either a scene or representation of the area where I've lived or the artist was born or lived in the area. So far so good.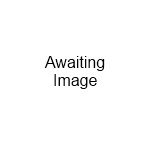 Wachania Mithayo – Stern innocence
I
I read somewhere ages ago that when purchasing art, always start with what you like, before considering the fame of the artist or the worth of the piece. If you're going to live with the work displayed it's far more important that you derive visual enjoyment from looking at the artwork everytime you pass by than checking market value on your iPad every other day.
A new pair of shoes is fabulous, but a new artwork is better…